How to Avoid Scam CBD Oil Products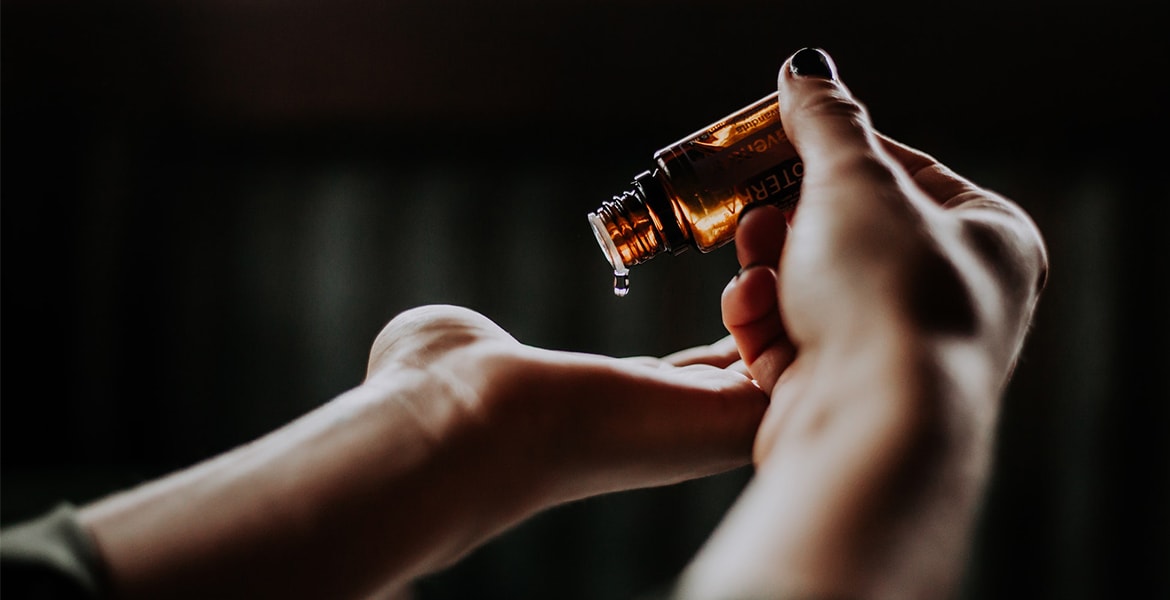 The CBD market is largely unregulated. This can be frustrating as it suggests that responsibility rests on the consumer to find a truly authentic source of CBD oil that will be effective for its desired purpose. Unfortunately, a lot of scam products still exist out there. At best, a scam product will contain no CBD – and cheat you out of your hard-earned money. At worst, it could contain chemicals that harm your health. For this reason, it's vital to ensure you are investing in a high-quality product.
Here's how to do it.
Scam CBD Oil vs. High-Quality Oil – What's the Difference?
First, it's a good idea to understand what is meant by high-quality CBD. Essentially, we mean a CBD oil that is top-quality and effective. A high-quality CBD oil will contain the right amount of cannabinoids and no chemicals or heavy metals. It will do the job correctly and have a benefit for your health.
Some people think that any full-spectrum CBD oil is high-quality, but this isn't necessarily the case. Any CBD product, full-spectrum or isolate, can be of high quality. As long as it is produced from hemp plants, is extracted using a safe method, and is tested by a lab, the CBD product should be of premium standard. Full-spectrum products have the advantage of triggering the entourage effect, but isolates can still be useful.
How to Know if What You're Getting is a Scam CBD Oil
Several factors can indicate the true quality of a CBD oil. Remember that it doesn't need to be a pure CBD oil or a CBD isolate to be the best – nor does it need to be full-spectrum. You are merely looking for a well-produced CBD that will get the job done. The most potent CBD oil is not necessarily the best, either. In fact, those new to CBD should start with a lower dose to make sure it doesn't produce side effects.
Below, we give you some of the best indicators of a good CBD oil. You should also check out reviews to find out what other users thought of the brand before buying it. Reviews are always a great way to see what a company is really like.
1) The Source That The CBD Comes From
There's no denying it: high-grade CBD is made from industrial hemp with minimal THC content. Additionally, where the hemp was grown can be just as telling. Trusted brands will be upfront and transparent about the country that they source from. For example hemp plants that are grown in Europe and North America adhere to strict guidelines, ensuring that they are of a high standard. These plants should contain no chemicals or harmful products. Other aspects to check for are the use of pesticides and herbicides. Lastly, it is always a good idea to look for grown hemp. Most high-quality brands will state the growing conditions of their sourced hemp.
2) Third-Party Tests
Checking for third-party lab tests is essential when shopping for CBD. Reputable brands will always pay to have their CBD products analyzed by a third-party, impartial laboratory. The analysis will show whether the final product contains any chemicals or fertilizers, and confirm the cannabinoid content. To avoid a scam, you should always find third-party lab tests as proof of the product quality. The best brands will post these to their website for any potential customers to see.
3) THC Content
As it stands, THC is illegal in most of the USA. THC is the intoxicating compound found in cannabis, since it produces a high. Legal CBD products, on the other hand, are sourced from industrial hemp, which contains minimal amounts of THC. Still, it's always good to be aware that CBD products should contain no more than 0.3% THC.
It's also worth pointing out that customers have three product options when it comes down to THC content: isolate, broad-spectrum, and full-spectrum. Isolate and broad-spectrum products contain 0% THC. However, full-spectrum may contain traceable amounts of THC, although still less than the 0.3% threshold.
4) Whole Plant Extract
Even though you don't want any THC in your product, most people still like to look for a whole plant extract. We said earlier that products don't have to be full-spectrum to work, but many people believe that they are more effective.
This is due to the entourage effect. Some research suggests that the array of cannabinoids and terpenes can work together to induce a more powerful effect, therefore increasing the efficacy of CBD.
However, some users might want to opt for a CBD isolate over fears of drug testing. Whenever you buy a full-spectrum, broad-spectrum, or isolate product, you should always verify the cannabinoid content using third-party lab reports.
Final Thoughts On Scam CBD Oils.. And How To Avoid Them
All things considered, it's really not that hard to find a reputable, high-quality CBD oil these days. For the best possible experience – and the best possible chance of not wasting your money on a scam CBD oil product – we recommend newcomers stay away from massive online retailers, and rather stick to official brand websites that have developed a solid reputation in the industry – like us here at Premium Jane. By doing this, you can look out for background information, as well as third-party lab reports.
At Premium Jane, we are fully transparent when it comes to our entire product line. Our lab reports, extraction methods, and growing standards are what sets us apart from the competition, and is what ultimately allows us to produce some of the finest products on the market. Stay away from scam CBD oils, and shop the world-class range from Premium Jane today.