How to Use a CBD Vape Pen
May 19, 2019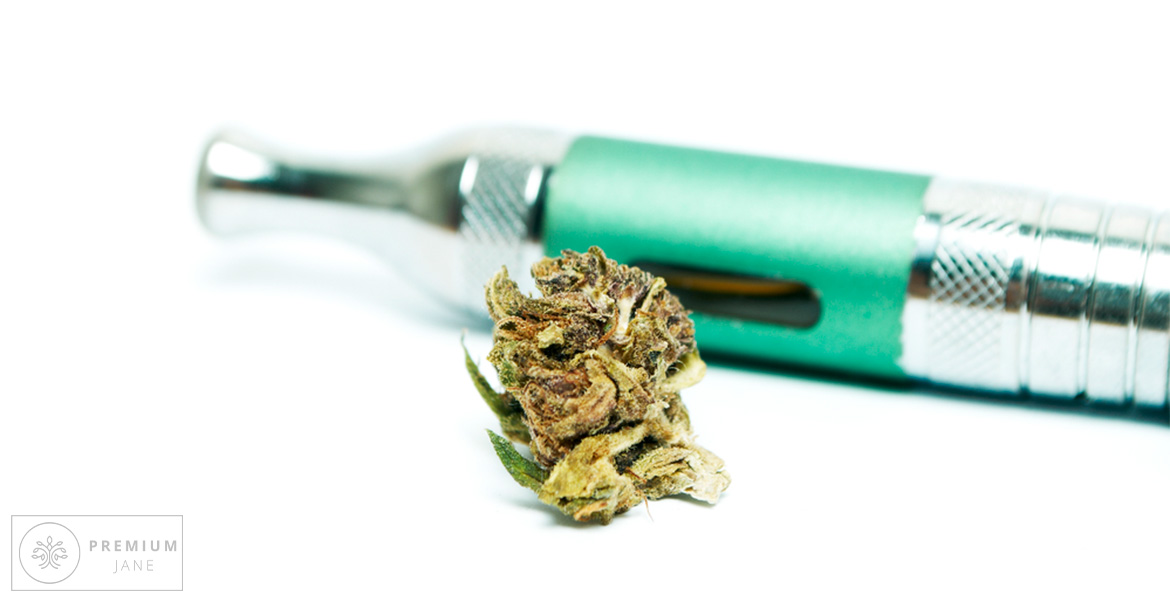 According to research, vaping CBD provides a bioavailability rate of between 34% and 46%. This is much higher than other consumption methods – one report even puts it at 56%! With this in mind, many people are switching to vaping CBD as their method of consumption.
One major negative of vaping CBD is the initial cost. You have to buy a vaporizer in order to get started, and these can be costly devices. But if you enjoy smoking, vaping, or you simply want to get the most out of your CBD, then vaping could be worth it.
For newcomers, using these devices can bring about uncertainty. You might feel intimidated getting started with vaping, but there is really nothing to fear.
In today's post, we will be taking a look at how to use a CBD vape pen.
What is a CBD Vape Pen… and How do You Use it?
First thing's first, what even is a CBD vape pen? Essentially, it is an e-cigarette. Many readers will already be familiar with e-cigarettes, usually used with an e-liquid containing nicotine. E-cigarettes were developed as a safer alternative to smoking – whether they are actually safer in the long-term is somewhat up for debate.
Designed to look like a traditional cigarette, e-cigarettes are long and cylindrical, narrow enough to fit comfortably in your hand. Because they are plastic or metal and much longer than cigarettes, they are sometimes called pens.
They work by heating up the liquid enough to evaporate it and turn it into a vapor, hence the term vaporizer. The vapor is inhaled into your lungs where the substance contained is absorbed into the blood, and then you exhale the rest.
All vaporizers have the same kind of parts. There is a chamber for your e-liquid, a battery, and a mouthpiece to breathe through. However, they all work a little differently. We will get into this more later, but you also need to know whether vaping CBD is safe.
Is Vaping CBD Safe?
The first question people ask is usually whether they can vape CBD 'oil.' The answer to this is no. If you already vape e-liquids and use CBD oil, then you might be tempted to drop your CBD oil into your vape pen. Don't do this!
Oil is much too viscous to be vaporized and will burn and break your pen before serving you any benefits. As a result, you have to purchase specially made e-liquids containing CBD. Often, these are CBD oils thinned down using thinning agents such as propylene glycol. These can break down into harmful and carcinogenic substances. That being said, thinning agents are usually used in any e-liquid, so you run this risk when vaping anyway.
Another risk is that CBD oils thinned into e-liquids sometimes still contain oil and fat which can get into your lungs. Globules of oil can accumulate and lead to ailments such as lipoid pneumonia, which is another thing to be aware of.
Furthermore, the flavorings used in e-liquids can be dangerous. One popular flavoring agent used to create sweet flavors can lead to a disease called Popcorn Lung, which is really detrimental to your health.
With this in mind, vaping CBD oil is not really the safest way to consume CBD. It is probably the most efficient, though, so it is up to you whether to run the risk.
How to Use Disposable CBD Vape Pens
If you have decided to take the plunge and vape your CBD, then you might want to start out with a disposable vape pen. These are cheaper and are not the most powerful models on the market, but they do the job. They are ideal for giving you a taster of CBD vaping to see whether you truly like it.
Disposable vape pens come prefilled with an e-liquid. Manufacturers will tell you how much CBD is contained within the cartridge, and should inform you how many inhalations it will take to use it up on average.
Many of these pens do not require any skill to operate. A lot of them come pre-charged, so there is no need to even charge the device up. All you need to do is take a pull on the device through the mouthpiece, and it will be activated by your breathing. As you inhale, the device will heat and vaporize the e-liquid, and then you can release a cloud of tasty vapor when you breathe out. Easy!
Once you are done with your pen – i.e. all the e-liquid is finished – simply throw it away.
Other Types of CBD Vaporizers
Fancier vaporizers come in a variety of forms. To truly understand how to use them and how they work, you'll have to check out the specific model and learn for yourself. Some are similar to disposable vape pens in that no buttons are required to operate them; you just breathe in when you are ready.
However, the more complicated and powerful models usually require buttons to operate. Some even have screens to control them! This all depends on what kind of vaper you are and what kind of pen you buy.
If you are still fairly new to vaping, you might want to buy a pen that just involves holding down a button to heat up the device. Experienced users may prefer a pen with all the bells and whistles which allows you to change the temperature setting and fiddle with the specifics.
With a regular CBD vaporizer, you will need to replace the e-liquid cartridges as and when they run out. Many CBD manufacturers sell e-liquids that can be used to fill any cartridge, making your regular vape pen into a CBD vape pen. Some companies also sell additives that allow you to mix CBD into your normal nicotine e-liquid.
Vape pens of this kind can last quite a while, so you don't need to throw them away after use. Instead, the battery is rechargeable and can be used over and over again.  
How to Use a CBD Vape Pen: Final Thoughts
Using a CBD vape pen really depends on the specific model you buy. If you are a newbie to vaping, then disposable vape pens are probably ideal; they give you a way to try out vaping without committing to it.
Other CBD vaporizers are much better for people who plan to vape long-term. While they have a more expensive initial cost, they are certainly worth it if you are going to vape a lot. As long as you store the pen properly and keep it charged, you will never be without a fully-stocked vape pen.
You will need to shop around for a vape pen that suits you and your needs. There are plenty of things to consider, including price, e-liquid strength, battery life, longevity, style, and more. Make sure to research any model before you buy it and see what users have been saying.
Vaping CBD is a very efficient way of imbibing the cannabinoid, and trust us, it's not as intimidating as it may seem if you came to this article wondering how to use a CBD vape pen.