How to Apply CBD Cream and Why You Should Use It
November 18, 2019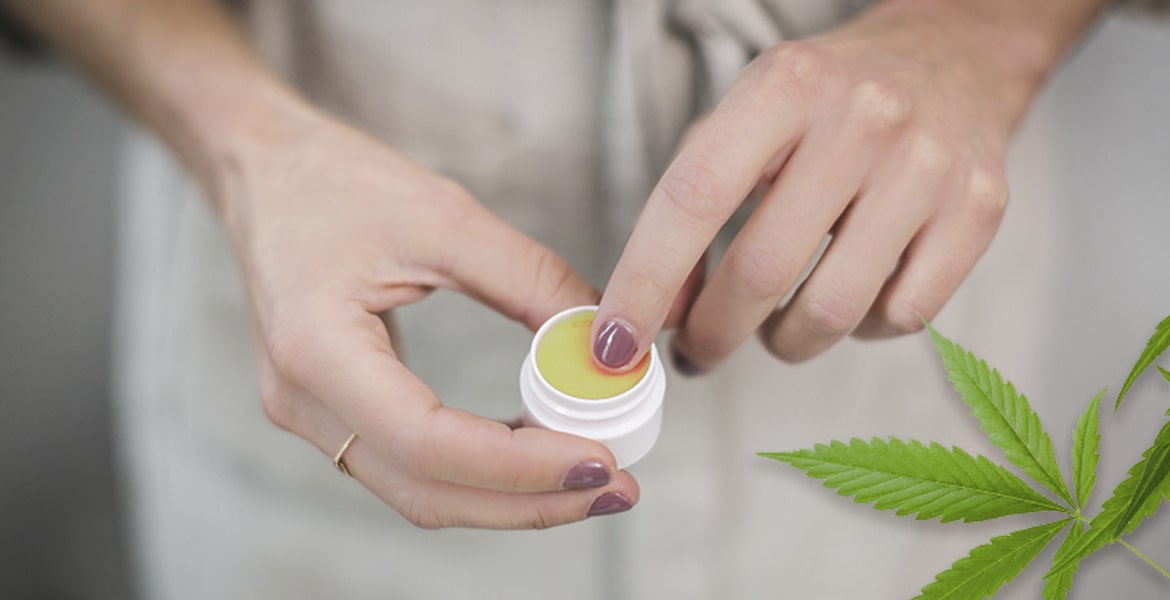 CBD users are blessed with the number of choices they have in CBD products. Gone are the days when all you had to choose was the strength of the oil you wanted. Nowadays, you can pick from a vast selection of capsules, vapes, and even CBD cream.
Now, CBD skincare is all the rage. It might be a little confusing at first: Why would you put CBD in a face moisturizer?! But this combination begins to make sense when you realize that CBD is an antioxidant, as shown in this 1998 study published in the Proceedings of the National Academy of Sciences of the United States of America. Antioxidants are considered good for fighting the visible signs of aging.
But CBD topicals don't end there. As well as beauty products, the industry harbors numerous products for athletes, such as CBD pain cream. The possibilities are, quite literally, endless!
In today's article, we will explain how you correctly apply a CBD cream and work out the required dose. If you think a CBD lotion could be for you, then read on!
What Is CBD Cream?
CBD cream is a type of CBD topical. If you're unfamiliar with this application method, it's basically any cannabidiol product that is applied directly to the skin rather than ingested. Cannabidiol is a non-psychoactive component of hemp which is said to have some potential health benefits.
When consumed orally, such as through a tincture or a capsule, CBD can influence physiological functions throughout the whole body. It does this through an interaction with the endocannabinoid system (ECS), a biological system responsible for maintaining homeostasis.
So, how might CBD work if applied to the skin instead of ingested?
As the largest organ in the body, it makes sense that it is chocked full of cannabinoid receptors that can interact with CBD. When applied in this way, the CBD can target localized clusters of cannabinoid receptors, rather than interacting with the ECS as a whole. If you don't want to consume CBD but think it could benefit you in some way, then CBD topicals could be the way to go.
 There are several kinds of CBD topicals, each with slightly different advantages. Let's check out the benefits of CBD creams.
The Benefits of CBD Cream
The US government had a patent on CBD until recently. This patent suggested that CBD had antioxidant and anti-swelling properties, making it ideal for use as a skin product.
One of the most popular products on the market is CBD topical cream. These are ideal for any CBD users who think topical application might be perfect for them. Creams have a light consistency and can be easily rubbed into the skin. They are often more luxurious and moisturizing than salves, for example, but still provide the body with a nice hit of CBD.
More specifically, many brands sell CBD cream for pain. Ideal for athletes and those who regularly experience muscle soreness, these creams usually contain either cooling or warming ingredients. The sensation of cooling or warming in the muscles is what stimulates pain relief. In the case of warming products, the heating of the painful area triggers blood flow to the area, reducing potential swelling and helping soreness. Most often, you will see menthol in cooling creams and capsicum in warming ones.
On top of these benefits, most CBD topicals contain plenty of essential oils. These have the advantage of making the products smell nice, but they also provide benefits of their own. Lavender essence, for example, is one of the more popular essential oils in CBD topicals. It provides a pleasant, floral scent, and it is said to reduce the appearance of blemishes.
CBD creams can be beneficial for the right people. If you are someone interested in skincare, then you might find that a scented, moisturizing CBD product is ideal for you. Alternatively, if you work out a lot, then a cooling menthol CBD gel could be perfect after a sweaty gym session. It's a matter of searching for the right CBD topical with the right ingredients for you.
CBD Cream Dosage
With oral consumption methods, users can be worried about whether the CBD dosage they are taking is too low or too high. Since topical CBD is so localized and specific, you don't really need to worry about the dose too much. Nevertheless, it can still be handy to figure out how much you need to use.
With creams, a little goes a long way. You can use just a small dollop of cream – the same size as one you would use if it didn't contain CBD. In order to avoid wastage, we recommend focusing on some key areas:
Elbows, knees, and other joints
Soles of the feet and heels
Face, especially the temples and around the nose
Neck and shoulders
You don't need to cover all of these areas. Find out where your problem spots are and apply the cream there.
With CBD pain relief cream, the dosing might be more precise. Some products come in a pump dispenser and the brand will tell you how much CBD is contained in each pump, allowing you to measure out a more accurate dose. Still, you don't need to be too strict when it comes to topicals. You have more room to experiment.
Try applying a small amount of cream to your problem areas, and give it up to an hour. If you experience nothing, then you can always apply a little more. Even if the cream does work for you, most companies recommend re-applying CBD cream every 3-4 hours.
You might be shocked by how much just a few milligrams does, so don't go overboard! Plus, applying too much cream can make your skin feel greasy or oily, which is not the desired effect!
Which CBD Cream or Topical Lotion Is the Best for Me?
As with any CBD product, choosing the perfect one for you is a matter of personal choice. There are a lot of options in the CBD topical market, so you will have to do some shopping around to find what works for you. We recommend finding a CBD cream that contains skin-loving ingredients like coconut oil, jojoba oil, and essential oils like lavender and rosehip.
When it comes to the best CBD cream for pain, look out for a product containing cooling or warming ingredients. Also, you can look out for natural compounds with ingredients such as turmeric.
As always, shop around for a reputable brand that shows off third-party lab reports detailing the contents of the product. Good brands will have positive reviews from customers, too. If the cream works for someone else, it's much more likely that it will help you. That said, be realistic and remember that CBD is not going to work the same way for everyone.
When applying the CBD cream, remember to wash your hands and the area you are applying it to before using. And wash your hands after, too – you don't want to accidentally get cream in your eye!
It's definitely worth giving CBD topicals and CBD creams a try. You never know; they might just become your new favorite product.