How to Apply CBD Cream and Why You Should Use It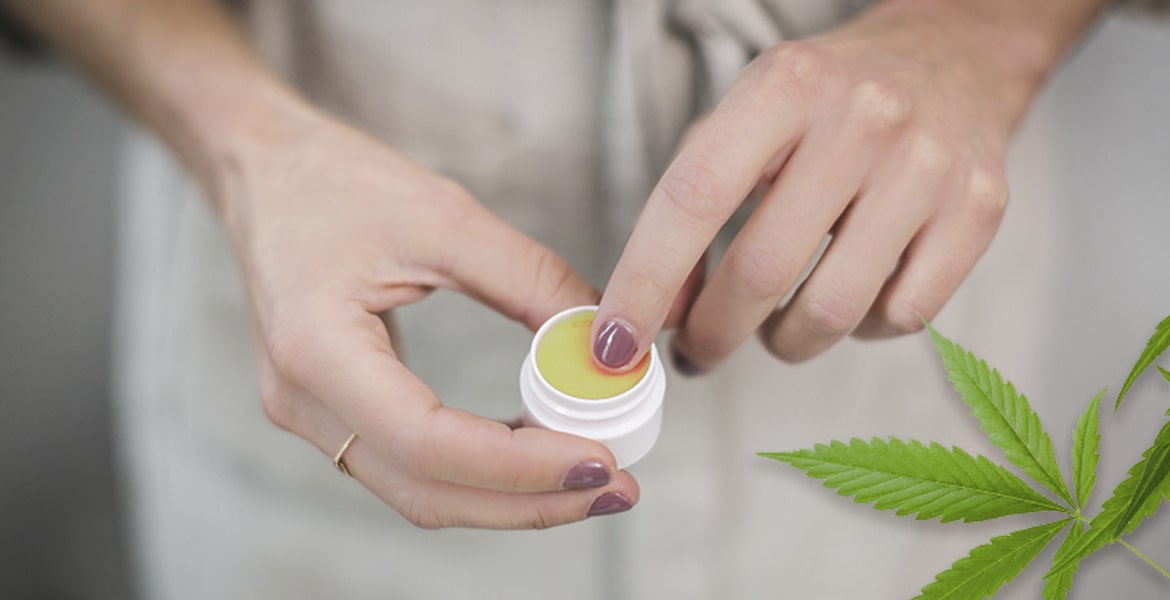 The CBD industry has shown a lot of growth in the last few years. Gone are the days when consumers could only purchase CBD oils with limited potencies. Nowadays, you can pick from a vast selection of capsules, vapes, and even CBD cream.
CBD topicals have become immensely popular, with some professional athletes and fitness enthusiasts advocating for their use. Many claim CBD has anti-inflammatory properties that are particularly useful for post-exercise recovery.
The skincare industry has also become intrigued by the cannabinoid. It's now not unusual to find CBD creams marketed as anti-aging and antioxidant products. But just how useful is CBD in topical form?
In today's article, we will explain what a CBD cream is, the potential benefits, and how to pick a product best suited to your lifestyle.
What Is CBD Cream?
A CBD cream is applied to the skin like any other topical product; the difference is that it contains a hemp extract. Hemp extracts are formulated through an extensive manufacturing process where important phytonutrients like cannabinoids (CBG, CBN) and terpenes are extracted from the hemp plant. However, CBD is the most prominent cannabinoid found in hemp-based products. This is primarily due to modern research, which suggests CBD has potential health benefits. Additionally, it is non-psychoactive.
When consumed orally, such as through a traditional tincture, CBD is absorbed through the blood vessels underneath the tongue. However, CBD topicals are applied directly to the skin, often in isolated areas that need attention.
In both circumstances, it's thought that CBD can influence physiological functions throughout the whole body. Research indicates it does this by interacting with the endocannabinoid system (ECS), a biological system responsible for maintaining homeostasis.
There is still some debate within the science industry about just how impactful CBD is on general health. Let's investigate this below.
Are There Benefits to Using CBD Cream?
Some scientific journals suggest that CBD has antioxidant, anti-inflammatory properties, as well as other benefits. Unsurprisingly, these claims have been welcomed by the fitness community, who are often on the lookout for effective post-workout products.
In fact, many brands sell CBD cream exclusively for pain relief. These creams usually contain either cooling or warming ingredients targeted towards athletes and those who regularly experience muscle soreness. Most often, you will see additional ingredients like menthol in cooling creams and capsicum in warming ones. These are designed to reduce swelling, combat discomfort, and in some cases, as a preventative for achy muscles.
One huge advantage of using CBD topical creams is convenience. Creams have a light consistency and can be easily rubbed into the skin. They are often more luxurious and moisturizing than salves, for example. Because of this, they are also a popular product within the beauty and skincare industries.
Typically beauty brands will add a myriad of additional ingredients to a skincare CBD cream, such as hydrating oils, beneficial acids, and vitamins. Consumers usually purchase CBD creams to tackle dry, inflamed, and tired skin. Many brands even claim these rich combinations of ingredients can tackle skin blemishes.
On top of these supposed benefits, most CBD topicals contain plenty of essential oils. These have the advantage of making the products smell nice, but they also provide benefits of their own. Lavender essence, for example, is one of the more popular essential oils in CBD topicals. It provides a pleasant, floral scent, and some believe it reduces the appearance of dry patches.
How to Use CBD Cream: Application and Strength
The first step to using a CBD cream is deciding what strength is appropriate for you. Many entry-level and skincare CBD creams begin at 200mg, while fitness-focused varieties may be much stronger. 
Since CBD creams are localized, it's easier to judge how much to use each time you apply. With creams, a little goes a long way. You can use just a small dollop of product – the same size as one you would use if it didn't contain CBD. It's always recommended to begin with less so you can judge what works best for your body.
Additionally, some users can be uncertain about where to use a CBD cream. However, many products focus on specific areas of the body; this can be seen in Premium Jane's range of CBD creams.
Rejuvenation Facial Cream (200mg)
Facial Night Cream (300mg)
Facial Day Cream (300mg)
The topical range also includes two salve products; a Eucalyptus CBD Topical (750mg) and a Cocoa Butter CBD Topical (1500mg). With more potent CBD topicals, dosage may be more precise. Premium CBD brands will always give detailed instructions and advice on how to best apply their product.
Consumers will also find a variety of different CBD cream application bottles to choose from. Whether you prefer a pump or squeeze bottle will come to personal preference and convenience.
How to Choose the Best CBD Cream
As with any CBD product, choosing the perfect one for you is a matter of personal choice. There are many options in the CBD topical market, so you may have to do some shopping around.
If you're looking for a high-quality skincare product, always check the full ingredients list. For instance, skin-loving ingredients like collagen, cucumber extract, and caviar oil are integrated into Premium Jane's CBD Day Cream.
As always, shop around for a reputable brand that shows off third-party lab reports detailing the contents of the product. Good brands will have positive reviews from customers too.