CBD Salve: How to Use a Salve Effectively
October 3, 2019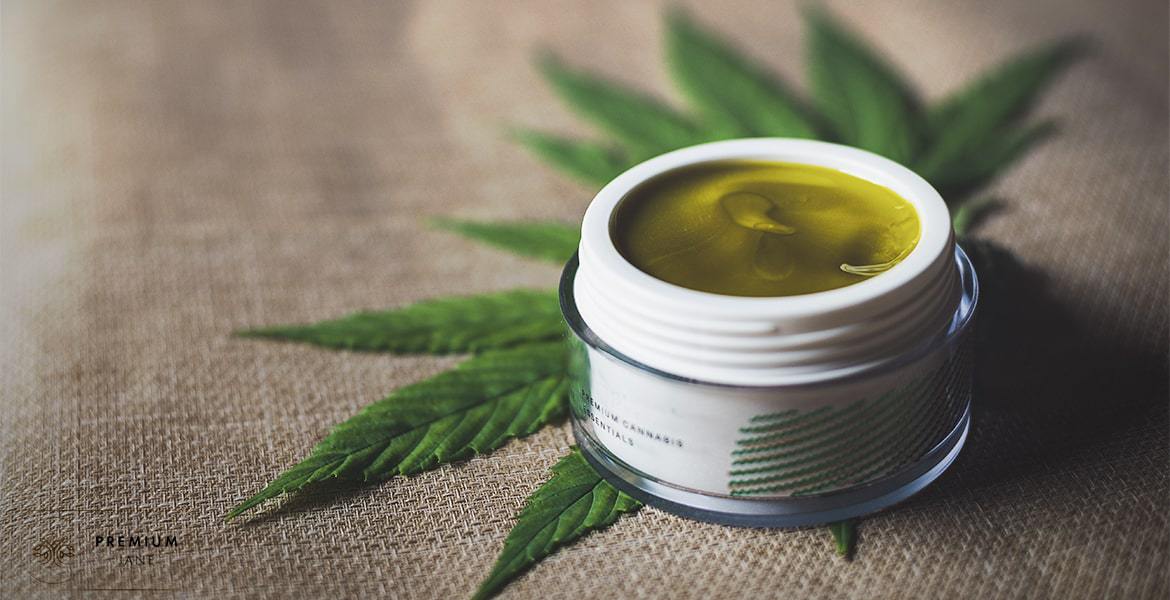 Taking CBD is simple – unless you've never done it before. Before you start, you have to decide what kind of method is best for you. Tinctures are certainly not the only thing on the market. In fact consumers are facing an increasingly massive array of products to choose from. One of the more popular options as of late is CBD topicals. Or more specifically, CBD salves.
CBD topical salves can be expensive. This is because they usually contain more ingredients (like pressed essential oils) than CBD tinctures. The expense means that, when you buy one, you don't want to waste it. It's best to use CBD salves as efficiently as possible to ensure that you get the most bang for your buck.
Today, we discuss how to do just that. Let's take a look at CBD salves, and how you can use them as effectively as possible. First, though, let's discuss what a CBD salve even is.
What is a CBD Salve? How to Use Them
A CBD salve is essentially a topical ointment infused with cannabidiol. Salves, set apart from some other kinds of topicals, are loosely defined as "ointments used to promote healing of the skin, or as a protection."
While CBD skincare is popular, featuring moisturizers and lotions and even makeup, CBD salves are made for more specific uses and applications. Typically, CBD salves are made using coconut oil and beeswax. The texture is quite unique, taking on a stiff sort of consistency tahnks to the beeswax.
In terms of the best CBD salves, the most important ingredient is (obviously) the cannabidiol. There may be several other beneficial ingredients, including essential oils, terpenes, and natural hydrating components.
One of the draws of CBD salves is that they are easy to use. You simply apply a small amount of salve to a desired area of the skin, massage it in, and you're done! Note however that without trial and error, it can be hard to measure an exact amount. In other words, it can take a little time to figure out the best dose for a CBD salve.
Reasons to Use a CBD Salve
Every method of taking CBD has its advantages and disadvantages. Tinctures work quickly, for example, but they often taste bad. So, why choose a CBD salve over any other method?
In case you didn't know already, CBD is used as a way to support general health. It does this by interacting with the endocannabinoid system, or ECS. This system has receptors throughout the body, including in most of our organs. It also has a strong prevalence in the brain and central nervous system (CNS). And of course, the skin is loaded with ECS receptors.
When you take CBD orally, such as through a tincture or edible, it can reach receptors throughout the entire body. This is great if you are looking to improve your overall health by using a daily supplement. However, some people are looking more specifically to improve the health of their skin.
Believe it or not, the U.S. government actually holds a patent on cannabinoids for their actions as anti-inflammatory and neuroprotectant compounds. The beauty industry often uses antioxidants because they are thought to help with aging and general skin health. Of course, anti-inflammatories have a huge range of their own benefits.
It's all about ingredients…
If using a CBD salve for its beneficial skin properties, pay specific attention to the ingredients that are in the product. Instead of reaching receptors throughout the whole body, CBD salves work to target a localized area. In addition to the cannabidiol, you also want a full-spectrum of hemp phytocannabinoids, phytochemicals, and terpenes.
Dr. Tamas Biro of the University of Debrecen says in a recent publication that "the main physiological function of the [skin's ECS] is to constitutively control the proper and well-balanced proliferation, differentiation and survival – as well as immune competence and/or tolerance – of skin cells." This is certainly encouraging, and suggests that products like CBD salves may provide a massive range of wellness benefits.
If you think CBD salves might benefit you personally, make sure you invest in a high-quality one. There are A LOT of options out there, so take your time to research one with good, reliable feedback.
Once you find a good one, you'll want to make sure you're using your CBD salve as efficiently as possible.
How to Use a CBD Salve Effectively
Using a CBD salve effectively is pretty easy. Here are some of our top tips for using a CBD salve in the most efficient way possible.
Figure Out Where You Need to Apply It
There is no point in applying a CBD topical over your whole body. As we said, these products are often expensive, and they tend to come in relatively small containers. It would be a waste to apply the salve everywhere. Instead, consider where it is best to apply it. If there is a particular problem area, you can apply it there to see what happens. If not, then there are some key spots you could try:
Temples
Neck
Joints (i.e. elbows, knees, wrists, ankles, hips)
Feet
Shoulders
When applying CBD salves to these areas, try to massage the salve in as much as possible. This should help to release tension while you're applying the CBD.
Give Yourself a Quick Clean
Before you apply the salve, give the target area and your hands a quick wash. Your skin is constantly in contact with various germs and bacteria, and you don't want this getting in the way of your topical application. You can just give the area a quick wipe with a wet cloth – it doesn't require a full shower.
Also, wash your hands after you use the salve. Many CBD salves have heating or cooling agents in them, and that can make your hands feel strange.
Use the Right Amount
With CBD salve, a little goes a long way. You probably won't need a lot to have an effect, and you don't want your skin to feel too oily as a result of too much. At first, apply just a small amount to a desired area, making sure to massage it in slowly. Topical applications take effect quickly, so if you don't feel anything after a few minutes, you can always apply more.
You also want to try and apply enough cannabinoids. If you need a high strength dose, try to buy a potent salve which provides more CBD per application.
Should I Be Using a CBD Salve?
CBD salves can be an excellent administration method for people wanting to experience the benefits of cannabidiol. They can be particularly useful for those looking to increase skin health and balance.
If you are looking for a CBD supplement to use daily for general wellbeing, you're probably better off with a good oral tincture. With these, cannabinoid receptors in the whole body will benefit from the CBD. Topicals are more useful for specific places on the skin, so proceed accordingly.
There is also the matter of choosing between salves and other topicals. For beauty uses, you'll probably be best off with a moisturizing CBD cream or a lotion. Salves, on the other hand, are well-suited for specific purposes (rather than as a hygeine cream).
As we discuss earlier, one of the great things about CBD salves is that they are so easy to use. They are fast-acting, and typically don't take a lot of work. Really, anyone can use them.
If you are looking for a no-hassle topical CBD product, a salve could be a good fit for you. Just make sure to buy your CBD salve from a reputable seller, and look out for one with verified lab reports and high-quality ingredients.