CBD Salve: How to Use a Salve Effectively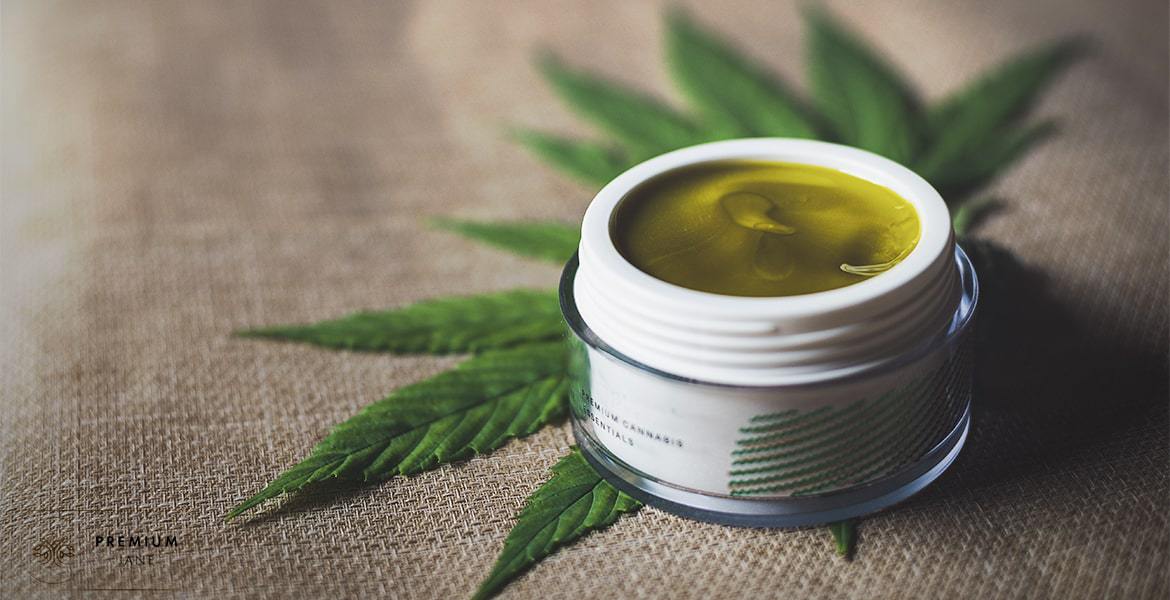 Taking CBD is simple – unless you've never done it before. Before you start, you have to decide what kind of method is best for you. Tinctures are certainly not the only thing on the market. In fact, consumers are facing an increasingly massive array of products to choose from. One of the more popular options as of late is CBD topicals. Or, more specifically, CBD salves.
CBD topical salves can be expensive. This is because they usually contain more ingredients (like pressed essential oils) than CBD tinctures. The expense means that, when you buy one, you don't want to waste it. It's best to use CBD salves as efficiently as possible to ensure that you get the most bang for your buck.
Today, we discuss how to do just that. First, though, let's discuss what a CBD salve is.
What Is a CBD Salve?
CBD skincare is incredibly popular and features moisturizers, lotions, and other products that have been infused with cannabidiol. A CBD salve is just another example of these topicals.
However, CBD salves are made for more specific uses and applications. Salves are loosely defined as topicals used to promote healing of the skin or as protection. Typically, CBD salves are made using coconut oil and beeswax. The texture is unique, taking on a stiff sort of consistency thanks to the beeswax.
In terms of the best CBD salves, the most crucial ingredient is (obviously) cannabidiol. There may be several other beneficial ingredients, including essential oils, terpenes, and natural hydrating components.
One of the draws of CBD salves is that they are easy to use. You simply apply a small amount of salve to a desired area of the skin, massage it in, and you're done! Note, however, that it can be hard to measure an exact amount without trial and error. In other words, it can take a little time to figure out the best dose for a CBD salve.
Why Use a CBD Salve?
Every method of taking CBD has its advantages and disadvantages. Tinctures work quickly, for example, but they often taste bad. So, why choose a CBD salve over any other method?
In case you didn't know already, CBD is used as a way to support general health. It does this by interacting with the endocannabinoid system, or ECS. This system has receptors throughout the body, including in most of our organs. It also has a strong prevalence in the brain and central nervous system. And, of course, the skin is loaded with ECS receptors.
When you take CBD orally, such as through a tincture or edible, it can reach receptors throughout the body. This is great if you are looking to improve your overall health by using a daily supplement. However, some people are looking more specifically to improve the health of their skin.
Some research suggests that CBD has anti-inflammatory and neuroprotectant properties. Not only would this make CBD useful for skin conditions like rosacea, but for combating swelling and aches in fitness-related injuries too. Of course, there is still much to learn about CBD before we understand its full potential.
Choosing a High-Quality CBD Salve
As CBD salves can be costly, knowing the quality of a product before you buy is essential. This is true for any topical product. So, take a look at our top three questions to ask yourself before committing to a CBD topical.
What Type of CBD Does It Contain?
If using a CBD topical for its beneficial skin properties, pay specific attention to the ingredients that are in the product.
Instead of reaching receptors throughout the whole body, CBD salves work to target a localized area. In addition to the cannabidiol, you may also want a full-spectrum of hemp's cannabinoids, terpenes, and flavonoids. Many CBD users believe that the blend of natural compounds found in hemp is more beneficial when used together. This idea is known as the "entourage effect", and it's why we, at Premium Jane, manufacture our salves with a full-spectrum extract.
Are There Additional Ingredients?
It's also important to consider additional ingredients in a CBD salve. Choosing gentle and natural compounds is essential, especially if you have sensitive skin. Equally, added ingredients ought to provide a benefit themselves.
Like our 1500mg Cocoa Butter Salve, premium CBD salves should contain a myriad of beneficial ingredients such as hydrating oils, omegas, and even soy proteins. These compounds not only make the skin feel good on application but can leave a lasting impact.
Does It Fit into Your Daily Routine?
When it comes to using new beauty and wellness products, convenience is key. One of the best ways to remember to use your CBD topical is by replacing it with a product you already use. For example, at Premium Jane, we craft CBD skincare products such as:
Facial Day Cream
Facial Night Cream
Creamy Facial Cleanser
These products are designed to fit into an already-established skincare routine seamlessly. This means you won't forget to use your daily CBD, and it won't feel like a chore.
Should I Be Using a CBD Salve?
CBD salves can be an excellent administration method for people wanting to experience the benefits of cannabidiol. They can be particularly useful for those looking to increase skin health and balance.
If you are looking for a CBD supplement to use daily for general wellbeing, you may be better off with a good oral tincture. With these, cannabinoid receptors in the whole body will benefit from CBD. Topicals are more useful for specific places on the skin, so proceed accordingly.
Additionally, you will find many other topical products on the market. Some people might prefer a hydrating CBD cream just before bed, while others may need a cooling salve after an intensive gym session.
If you are looking for a no-hassle topical CBD product, a salve could be a good fit for you. Just make sure to buy your CBD salve from a reputable seller, and look out for one with verified lab reports and high-quality ingredients.