How Much CBD Should I Take? [Beginner's Guide]
Jeff Yauck
|
September 27, 2020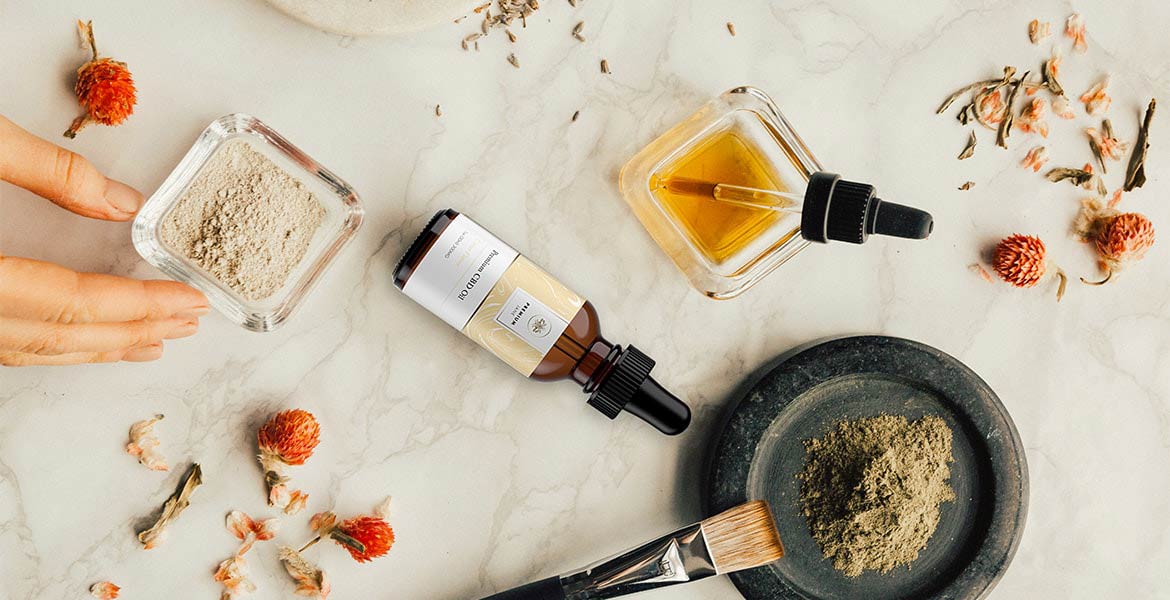 It's common for people that are first getting into CBD to wonder how many milligrams they should actually be taking. We get asked every day 'how much CBD oil should I take,' but unfortunately, it's not easy (or even possible) to provide a one-size-fits-all answer.
How much CBD you should take depends on a variety of factors, including things like age, sex, and weight. In this guide, we highlight several key things to know that will help you develop an effective milligram amount of CBD that you can rely on. First, though, let's talk about what goes into the making of a Premium Jane CBD oil, and how the natural components of our products work to provide their range of benefits.
What's in Our CBD Oil?
Cannabidiol (CBD) is of course one of the many active compounds in hemp. Contrary to other cannabinoids, it does not produce intoxicating or mind-altering effects.
Most users of CBD start out with an oil form of hemp extract. Premium Jane oils are made using supercritical CO2 extraction, meaning there are no chemical solvents involved in the process. Our oils are full-spectrum, meaning they include a range of beneficial hemp phytocompounds in addition to the CBD component.
Using CBD oil couldn't be easier. Simply place a full milliliter dropper of oil beneath your tongue, and hold it there for up to 90 seconds before swallowing. This will allow the body to absorb as much of the CBD as possible, leaving little to waste.
How to Dose CBD
There are no "standard guidelines" when it comes to how to dose CBD or how many milligrams to take. In general, for people that are just starting out, the smaller milligram dose the better.
A single serving (1mL/one full dropper) of our 300mg Premium Jane CBD oils contains roughly 10mg of CBD, or about 0.5mg per drop (there are ~20 drops of oil in 1mL). This is an excellent place to begin if you're just starting out with CBD oil.
We recommend using a diary or journal to help keep track of things, and to record how you're body responds to each dose. You should be noting how many milligrams of CBD you took, what time you took it, etc. Some people consume multiple servings of CBD per day, but if you're body doesn't need it, there's no sense in doing this.
Of course, if you start out with a small milligram amount of CBD and don't notice any effects, you'll want to up the mg amount you consume. But do so gradually; don't double or triple your dose right off the bat. Instead, increase each serving size by just a few milligrams, and listen closely to how your body responds.
How Much CBD is in One Drop of Oil?
How much CBD to take relies heavily on knowing how much of the compound is actually in your bottle. Premium Jane CBD oils come with an integrated dropper cap, which allows for simple and convenient measuring.
Still, you'll need to do a little math to figure out how many milligrams of CBD are in a single drop of the bottle that you're using.
One full milliliter (1mL) – which is one dose/serving – equates to roughly 20 drops. If you have a 30ml bottle, for example, which contains 300 mg of CBD in total, a single drop will contain about 0.5 mg of CBD.
To apply this formula to any bottle size and any milligram amount of CBD oil, simply take the number of milliliters (mL) that are in the bottle, and multiply by 20. This will give you the total number of drops in the bottle. Then, divide that number by the number of milligrams of CBD that the bottle contains.
Here are the equations:
[Total mL amount of oil in bottle] x 20 = Total # of drops in entire bottle
[Total mg amount of CBD in bottle] ÷ [Total # of drops] = Total mg of CBD in EACH DROP
*(Note the difference here between a "full dropper" and a "single drop" of oil. A f"ull dropper" is one full mL of oil, or  about 20 drops.) 
Still Wondering How Much CBD Oil to Take? Keep a Personal Journal…
If you're still asking yourself the question how much CBD should I take, we emphasize the importance of keeping a daily personal CBD journal. If you're just starting out with your first use of CBD, record how many milligrams you took, and at what time. Listen closely to your body, and record any effects (or lack thereof) that you may feel.
Keep logging information like this on a daily basis and soon, you'll arrive at a distinct milligram amount of CBD that provides you with the ultimate personal benefit. Everyone's body chemistry is unique, which is why it's crucial to take the necessary steps to get the most out of your Premium Jane CBD product.
Final Thoughts on How Much CBD to Take
Again, we can't tell you exactly how much CBD you should be taking, because that number rests on a variety of factors. However, we hope these basic guidelines have provided an adequate blueprint that will set you on a path of determining a milligram CBD amount that works for you.
Remember to start out small, and gradually work your way up. Listen to your body, and keep a daily journal of CBD effects. And of course, if you have any additional questions or concerns, don't hesitate to reach out and get in touch with the Premium Jane team.