The Best Way to Take CBD Oil for Beginners
November 11, 2019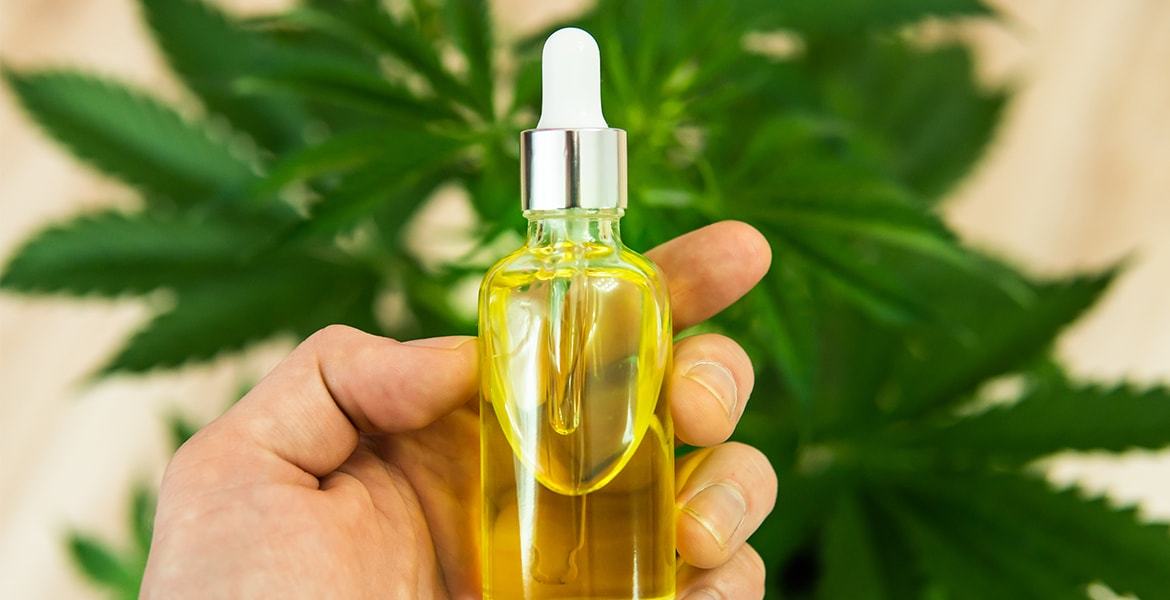 For the Rookies: The Best Way to Take CBD Oil
CBD can be scary at first. You probably came to this market because you heard about all the potential CBD oil uses and the hype surrounding this natural food supplement. However, it gets a bit complicated when you realize just how many products you have to choose from.
It's hard to say precisely what the best CBD products are. As long as you find a reputable brand, then pretty much all the products are going to be top quality. It can be challenging to figure out which method of taking CBD would be best for you.
Instead of feeling stressed out, you can relax! We have compiled a list of the most common ways to take CBD. Have a browse through the different options, and we're sure you'll find the best way to take CBD oil to suit your own needs.
How to Take CBD
There are several uses for CBD oil, and the way you take it will depend on your goals and lifestyle factors. For example, if you are looking for the best CBD oil for anxiety, then you'll likely want a fast-acting product that can do its job quickly. You might also want to consider whether you need to be discrete if taking the product at work and whether you are picky about things like taste and texture.
There is no best way to take CBD that suits all users. Instead, you will have to find out which product suits you as an individual. A little trial and error might be necessary, but it's worth it in the end.
Below, we explain the most common methods of taking CBD so you can figure out which ones to try for yourself.
1. Swallow & Ingest CBD Oil in a Capsule
CBD oil concentrate can be found in numerous products. In this article, we will be covering CBD products specifically, including things like extracted CBD oil from hemp. Remember that, in certain states, users can access CBD through medical marijuana programs. However, this is quite different from taking a food supplement.
In terms of a standard CBD food supplement, capsules are one of the most popular options. CBD capsules can come in the form of a soft gel or a pill. Either way, it is infused with the same kind of CBD you see in a tincture.
CBD capsules have many advantages. Almost anyone can take them because they are so easy to swallow, and the pre-measured dose means you don't need to fiddle with a dropper to figure out your measurements. Another benefit is that you can carry them on the go and consume them anywhere.
Remember that CBD capsules are not fast-acting. Pills release the CBD slowly over an extended timeframe, so they are not the best option for quick relief.
2. Hold CBD Oil Under Your Tongue
The most popular way to take cannabidiol is using a CBD oil, sometimes called a CBD tincture. This is perhaps the most popular product on the market, available in a wide variety of strengths and flavors.
CBD oils are easy to use for beginners but remain a firm favorite with experienced users. They are quite literally an oil infused with CBD, allowing you to measure out a precise dose of cannabidiol to suit your needs. The dropper attached to the bottle will help you to measure out the CBD. Plus, CBD oils allow you to experiment with different strengths.
To use a tincture, you drop it under the tongue in a method known as sublingual administration. This method is exceptionally fast-acting and effective.
Note, however, that the taste of CBD oil can be strong and bitter. Unflavored CBD oil is not to everyone's liking!
3. Vape CBD Oil
It is possible to vape your cannabidiol using a CBD vape pen. These e-cigarettes come in a vast range of flavors and strengths that you can play around with. For those who already vape, CBD e-liquids provide a way to move away from nicotine toward something with potential health benefits.
Vaping is quite simple and easy to get the hang of, but it's not for everyone. Some concerns are surrounding vaping at the moment, including health risks associated with some ingredients used in e-liquids. Some CBD manufacturers avoid risky ingredients like propylene glycol, but these products can be a rare find.
A significant advantage of vaping CBD is that it is so fast-acting. Inhaled CBD is thought to be the most bio-available, meaning that the body can make the most use of the CBD compared to other methods.
4. Chew & Swallow CBD Oil Edibles
CBD edibles are increasing in popularity for obvious reasons. They're tasty, and they contain a pre-measured dose of CBD. What more could you want?! In particular, CBD gummies are dominating the market as the product of choice. Essentially, a CBD gummy is a gummy bear infused with CBD.
A considerable benefit to CBD edibles is that, like capsules, you don't have to mess around trying to figure out the right dose. You can take them anywhere with you and consume one whenever you see fit. Plus, they taste delicious.
It's common to find CBD edibles in full-spectrum form, but you can also get CBD isolate in your gummies. There is a lot of choice for consumers when it comes to edibles, making them a fun and exciting way to take CBD.
Again, the CBD will take longer to absorb when using this method. Since it must pass through the digestive system, this method is slow acting. The CBD will be released over a more extended period, though, meaning the effects last longer.
5. Mix CBD Oil with Your Favorite Food or Drink
Speaking of edibles, did you know you can make your own CBD edible at home? All you need is CBD oil and a few basic culinary skills.
Making CBD edibles is a straightforward way to use CBD oil, especially if you find that you don't like the taste of it on its own. You can cook up any number of delightful creations and simply add CBD somewhere into the mix. For example, if you love Mexican cuisine, why not create a tasty CBD guacamole that you can add to burritos, tacos, and wraps? There are lots of CBD recipes online to try out, too.
Cooking with CBD is both fun and healthy, but you can also add CBD to drinks. Since CBD is hydrophobic (it doesn't mix with water), you will either need to invest in a water-soluble CBD product or create a beverage that requires a lot of mixing, such as a latte or smoothie.
6. Rub CBD Oil on Your Skin
Another popular option is to use topical CBD. Topical creams are basically products that you apply directly to the skin. Some topical CBD products include lotions and moisturizers intended for beauty purposes, whereas others are designed to target localized pain by adding ingredients like cooling menthol.
CBD cream can be great for those who don't want to ingest CBD, but instead want to use it for something specific. They're accessible and straightforward to use – simply massage a dollop of cream into the skin whenever you feel like it.
Final Thoughts: The Best Way to Take CBD Oil
Taking CBD oil is a highly personalized experience, so it's hard to say what the best way to take CBD is. The best method will vary from person to person, and it's a matter of finding what works for you.
Trial and error is part of the fun of it – you get to try all these fantastic products! Most CBD products are easy to use, so there's no need to worry if you're a CBD rookie. We recommend trying a CBD oil first so that you can play with the dose. And if you don't like it, add it to your food instead!
CBD Topical Salve – 750 mg CBD – Eucalyptus

$

75.00

Rated 4.71 out of 5

118 reviews

Add to cart

All of our Topical Ointments are:
Sourced from 100% organically-grown Kentucky hemp (contains 0.3% THC or less)
Lab-tested to be free from pesticides, solvents, chemical fertilizers and other contaminants
Non-GMO

new

Lime CBD Gummies – 1500mg CBD [25mg CBD per gummy]

$

90.00

Rated 4.88 out of 5

8 reviews

Add to cart

60 gummies per container
1500mg Total CBD content
25mg CBD per gummy
Ideal for on-the-go use
100% Vegan
Extracted from organic, USA-grown hemp
Broad-spectrum Hemp extract

1000mg Natural Tincture Full Spectrum CBD Oil – 1 oz / 30mL

$

124.00

Rated 4.72 out of 5

93 reviews

Add to cart

Natural, "earthy" hemp flavor

Sourced from 100% organic Kentucky hemp

Vegan, non-GMO

Certified to be free from any pesticides, herbicides, solvents, heavy metals, or chemical fertilizers

Non-intoxicating hemp formula (less than 0.3% THC)

Lab tested for safety, purity, and potency