The Best Way to Take CBD Oil for Beginners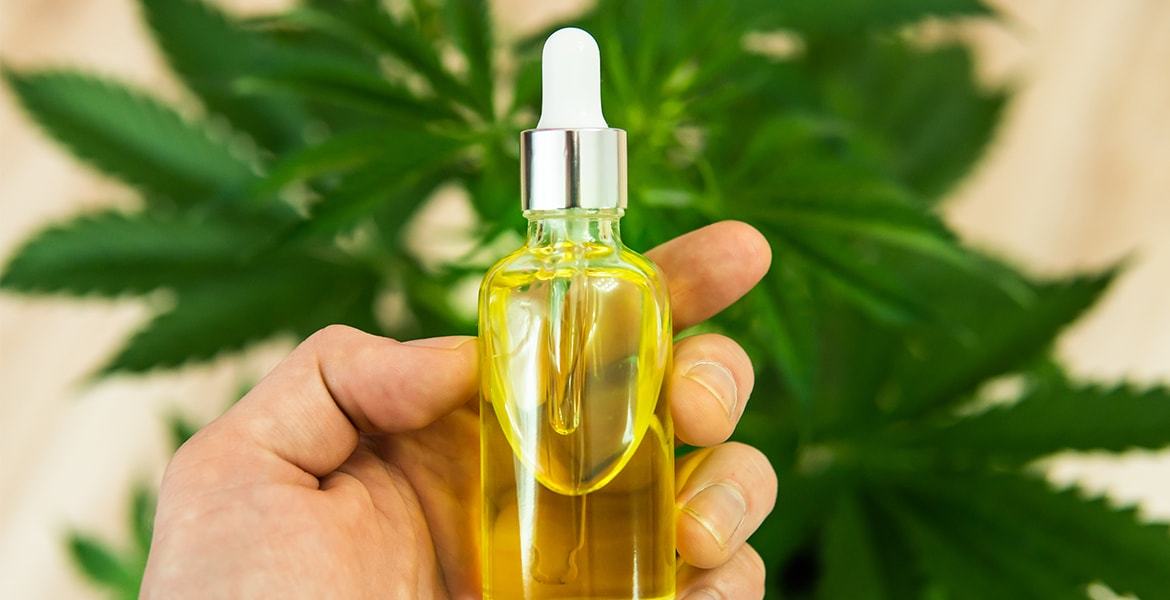 Using CBD for the first time can be intimidating. Many people are initially attracted to trying a CBD product because of the hype, but few realize just how many products are on offer in today's market.
Instead of feeling overwhelmed with choice, take a read through our CBD oil for beginners guide. We have compiled a list of the most common ways to take CBD, and we're sure you'll find a method that best suits you and your individual needs.
CBD for Beginners: Various Consumption Methods
There are several uses for CBD oil, and the way you take it will depend on your goals and lifestyle factors. For example, if you are looking for something to help calm you down, then you'll want a fast-acting product that can do its job quickly. You might also want to consider whether you need to be discrete, and whether you are picky about things like taste and texture.
There is no "best way" for beginners to take CBD. Instead, you will have to find out which product suits you as an individual. A little trial and error might be necessary, but it's worth it in the end.
1. Capsules
In terms of a standard CBD product, capsules are one of the most popular options. CBD capsules come in the form of a soft gel or a pill, and are infused with the same kind of CBD you see in a tincture.
CBD capsules have many advantages. They are easy to swallow, and the pre-measured dose means you don't need to mess around with a dropper to figure out your milligram intake. Another benefit is that you can carry capsules on the go and consume them anywhere.
Remember, however, that CBD capsules are not as fast-acting as other methods. The CBD in capsules is released slowly over an extended timeframe, so don't expect immediate results.
2. Oils
The most popular way to take cannabidiol is by using a CBD oil, sometimes called a CBD tincture. CBD oils are easy to use for beginners, and they remain a firm favorite among experienced users as well. Oils allow you to measure out a precise dose of cannabidiol to suit your needs, and the dropper attached to the bottle will help you measure precise milligram doses.
To use a tincture, simply drop the oil under your tongue (this is known as sublingual administration). This method is fast-acting, effective, and can last for hours.
The downfall with tinctures/oils is their taste can be rather strong and bitter. Luckily, oils are available in a wide variety of delicious flavors. Here at Premium Jane for example, we stock a variety of naturally inspired flavors, including Peach Nectar and Citrus.
3. Inhalation (Vapes & Pre-Rolls)
It is also possible to vape cannabidiol using a pre-filled CBD vape pen or vaporizer device. Both product types come in a vast range of flavors and strengths, and some people even find vaping a helpful alternative to nicotine.
Vaping is quite simple and easy to get the hang of, but it's not for everyone. A significant advantage of vaping CBD is that it is extremely fast-acting. Inhaled CBD is also thought to be the most bio-available, meaning that the body can make the most use of the CBD compared to other methods.
At Premium Jane, we recognize the need for high-quality and convenient inhalation products. That's why we've developed our unique Hemp Pre-Rolls, which contain 45mg, non-GMO cannabidiol. Try a pack out today if you're looking for potent, fast-acting effects.
4. Edibles
CBD edibles are increasing in popularity for obvious reasons; they're tasty, and like capsules, they contain a convenient pre-measured dose of CBD. In particular, CBD gummies are dominating the market as the product of choice.
A considerable benefit to CBD edibles is that, like capsules, you don't have to mess around trying to figure out the right dose. You can take them anywhere and consume one whenever you see fit. Plus, they taste delicious.
It's common to find CBD edibles in full-spectrum form, but you can also get gummies that are made with CBD isolate. There is a lot of choice for consumers when it comes to edibles, and this makes them a fun and exciting way to take CBD.
Again, the CBD will take longer to absorb when using this method. Since it must pass through the digestive system, this method is slow acting. The CBD will be released over an extended period, though, meaning the effects may last longer.
5. Topicals
Another popular option is to use topical CBD products. Topical creams are products that you apply directly to the skin. Some topical CBD products include lotions and moisturizers intended for beauty purposes, whereas others are designed to target localized pain by adding ingredients like cooling menthol.
CBD cream can be great for those who don't want to ingest CBD, but instead want to use it for specific topical application. These products are accessible and straightforward to use – simply massage a dollop of cream into the skin, and enjoy the effects as the active cannabinoids penetrate the dermal layers.
Final Thoughts On CBD Oil For Beginners
Taking CBD is a highly personalized experience, so it's hard to say what the best form to use is for beginners. The most effective method will vary from person to person, so it's simply a matter of finding what works for you.
Of course, trial and error is part of the fun of it all! Most CBD products are easy to use, so there's no need to worry if you're a rookie. Here at Premium Jane, we recommend trying an introductory level CBD oil first so you can play with the dose. And if you don't like it, just add it to your food or favorite hot beverage instead!
To get up-close-and-personal with a variety of the market's best CBD products, browse the Premium Jane online store today.