CBD Oil in Missouri: Exploring the Legal Landscape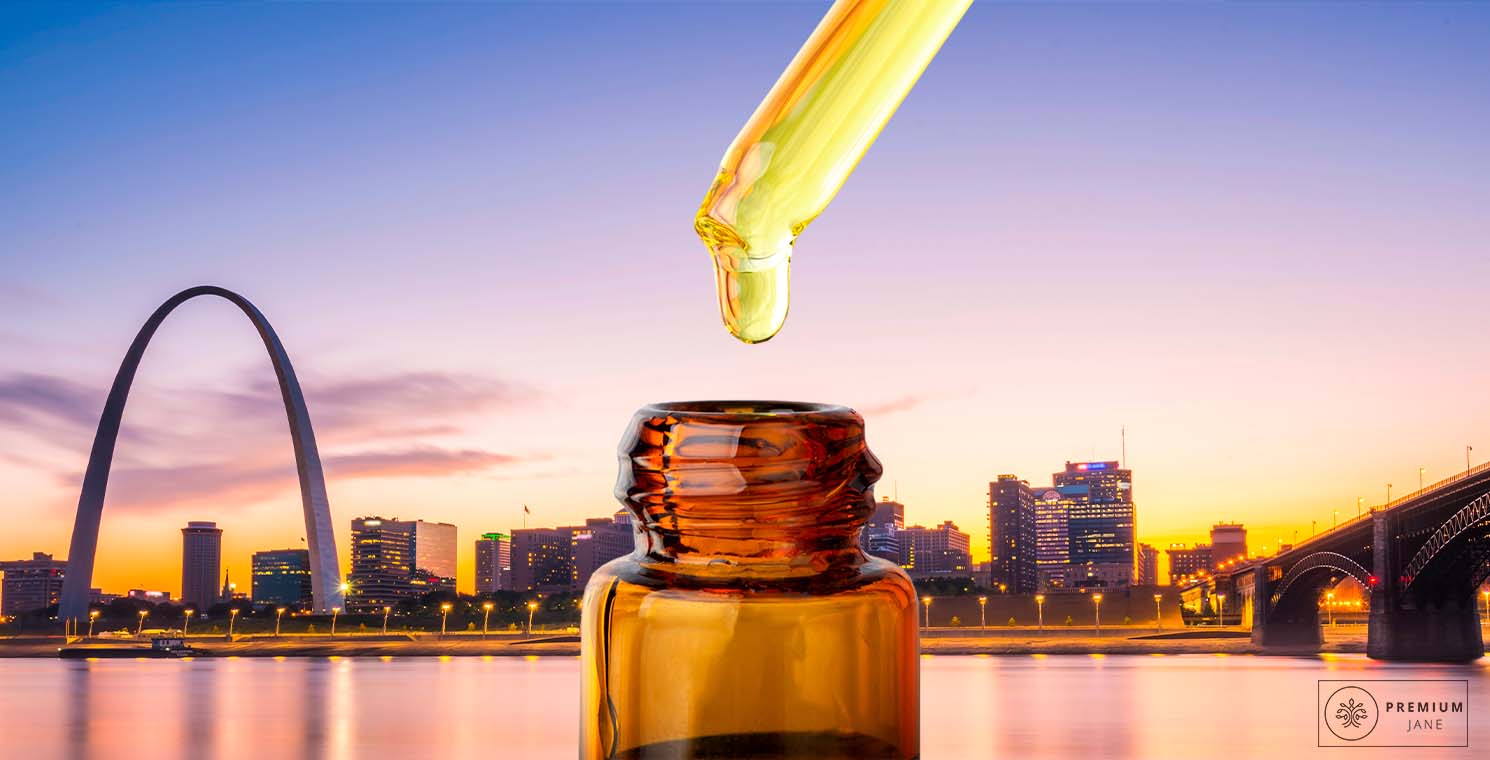 It was tough to determine whether CBD was legal in numerous states for many years. We know that it isn't a federally legal cannabinoid, but as is the case with marijuana, states are free to institute laws. The problem was that most locations weren't anywhere near as clear on their cannabidiol rules as they were with marijuana.
Fortunately, the landscape is changing, with CBD available in virtually every state with few restrictions. Missouri is one location where the law is quite clear, although this only became apparent after the state legalized marijuana. This guide outlines the rules surrounding CBD oil in Missouri so you know whether you'll face any legal issues for buying it.
CBD in Missouri: A Quick Overview
In a nutshell, CBD oil in Missouri is legal to buy. Indeed, it is incredibly easy to find the non-intoxicating substance in the state. According to the 2018 Farm Bill, Cannabis sativa L. plants containing a maximum of 0.3% THC by dry weight are classified as hemp. Plants with a higher THC content are classified as marijuana and remain federally illegal.
This doesn't mean CBD itself is a federally legal substance. Indeed, the FDA only approves one drug containing the cannabinoid, Epidiolex, used to treat a handful of medical conditions, usually in children. Nonetheless, as the preponderance of CBD products in Missouri proves, finding and buying the cannabinoid is easy, and there is practically no chance of getting into legal difficulties.
Is CBD Legal in Missouri? What You Need to Know
Not only is CBD legal in Missouri, but the state recently legalized recreational marijuana! It marks the end of a long journey that began when Governor Jay Nixon signed House Bill 2238 into law in 2014. It legalized the use of CBD oil for treating persistent seizures. At the time, patients could only use products with a maximum THC content of 0.3% and a minimum CBD content of 5%.
Fast forward to November 2018, and almost two-thirds of Missouri residents approved the legalization of MMJ via Amendment 2. Legal sales began in October 2020, but this was far from the end of the matter.
In November 2022, Missouri approved Amendment 3, legalizing recreational marijuana. It is anticipated that legal sales will begin sometime in 2023.
All About Missouri CBD Law
What does all of the above mean for CBD laws in Missouri? A great deal as it happens. Realistically, everything changed once the 2018 Farm Bill was signed into law. In 2019, Missouri changed its hemp cultivation laws to match federal rules. At that point, growing hemp with a maximum THC content of 0.3% became legal once you had the proper licensing.
Again, we must point out that, like most states, Missouri CBD laws don't necessarily say the substance is legal in black and white. However, once the Missouri state government agreed to the new rules on hemp, the die was cast. After all, the CBD industry uses a huge percentage of hemp grown in the United States!
In any case, the legalization of medical marijuana and the subsequent commencement of sales in 2020 made things even easier for CBD users. Anyone with a valid MMJ card can buy CBD, even if it comes from the marijuana plant. Indeed, several CBD-rich strains are technically marijuana!
Furthermore, once recreational marijuana sales begin, confusion and concern over purchasing CBD oil in Missouri will be confined to the past.
Where to Buy CBD Oil in Missouri
There are plenty of reputable stores that sell Missouri CBD oil. Here are three brick-and-mortar shops worth visiting if you happen to be in the area:
CBD Kratom in St. Louis
Your Sunshine Company Dispensary and Vapor in Branson
Aqueous Vapor in Columbia
Although the above are fine stores, getting to them involves a potentially lengthy journey. You will also likely not find anywhere near as many product options as you do on the official Premium Jane website. We sell CBD oils, gummies, topicals, capsules, and pet products, among other things. Furthermore, we also sell our products in various flavors and CBD concentrations.
The fact we're an online enterprise means we have lower overheads. As a result, brick-and-mortar stores find it almost impossible to compete on price. And, unfortunately, CBD products sold in certain locations, especially gas stores, don't come with third-party lab reports. In contrast, we ensure this crucial documentation is included with every batch.
Where to Buy CBD Oil in Kansas City, Missouri
We firmly believe that shopping for CBD online is your best option. However, if you're keen to find a good CBD store in Kansas City, Missouri, here are three solid options:
Main Smoke KC
Cooper's Broadway Tobacco
Happy Rock Smoke Shop
Do I Need a Prescription for CBD Oil in Missouri?
Some people ask, "do I need a prescription or a medical card to obtain CBD in Missouri?"  The answer is "no" as long as you buy CBD extracted from hemp with a maximum THC content of 0.3%. If you want to buy products with a higher THC content, then yes, you will need an MMJ card until Missouri allows legal recreational marijuana sales.
We should point out that if you're currently taking prescription medication, consult your doctor about using CBD oil. CBD interacts with a high percentage of drugs, so it is inadvisable to use it if you're taking certain OTC or prescription medication. Certainly, avoid using CBD if you're on a drug with a grapefruit warning.
Bottom Line on CBD Oil in Missouri
You can buy CBD in Missouri at your leisure as long as the product meets the standards set by the 2018 Farm Bill. The state also has a medical marijuana program and will soon allow recreational sales.
Of course, if you want to enjoy the benefits of cannabinoids without intoxication, CBD oil remains your best option.