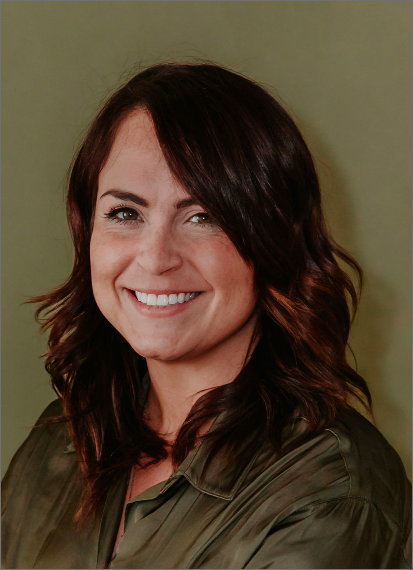 Dr. Lauren Vrabel
PharmD.
Dr. Lauren Vrabel is a practicing cannabis pharmacist with over fifteen years of medical retail experience.
She earned her doctorate of pharmacy from Duquesne University in Pittsburgh, Pennsylvania, where she lives and serves her community. After graduation, Lauren began her career in the community pharmacy setting where she specialized in Medication Therapy Management, compounding, herbal supplements, travel vaccinations, and HIV/AIDS therapy. She made the transition to the cannabis industry when the Pennsylvania Medical Marijuana Program began in 2018.
Learning about the endocannabinoid system and the therapeutic application of cannabis sparked a passion in Lauren for educating others on the benefits of safe consumption. For her primary job, she meets with patients daily to discuss their qualifying conditions and symptoms, specific cannabis profiles or varieties that may ease their ailments, potential drug interactions and side effects, the various dosage formulations available, and considerations for specific routes of administration and dosages.
Lauren passionately advocates on behalf of her patients for science-based regulation and legislation as a representative of Doctors for Cannabis Regulation and proudly supports the international standardization of the cannabis industry through her voting privilege within the ASTM Cannabis Committee. Lauren is a licensed pharmacist in Pennsylvania, Ohio, and Illinois, although her experience and lectures extend to New York, Maryland, New Jersey, Connecticut, and West Virginia as well. She is proud to precept pharmacy students for their introductory and advanced pharmacy practice experiences so that they are able to gain insight in an industry that otherwise is not taught in school. Lauren is hopeful for the inclusion of cannabis and other plant-based medicines as a mainstay of treatment options, as we destigmatize them together.
Publication
Please see below some examples of my work editing and publishing:
Basics: Delta-8-THC — Shedding Light on a Mysterious Cannabinoid
What is CBGA?
What is CBN (cannabinol) and how does it work?
How you can follow Dr. Lauren Vrabel:
Instagram
LinkedIn