Discover Our Options
for Health Solutions
CBD for sleep
CBD for stress
CBD for pain
CBD for immunity
If you are looking to purchase CBD for pain relief, our Soothing Cocoa Butter Salve with added eucalyptus was made just for you. Featuring 1500mg of CBD plus an additional 450mg of the phenomenal compound CBG, a lot of goodness has been added into this 2 oz. container.
Shop now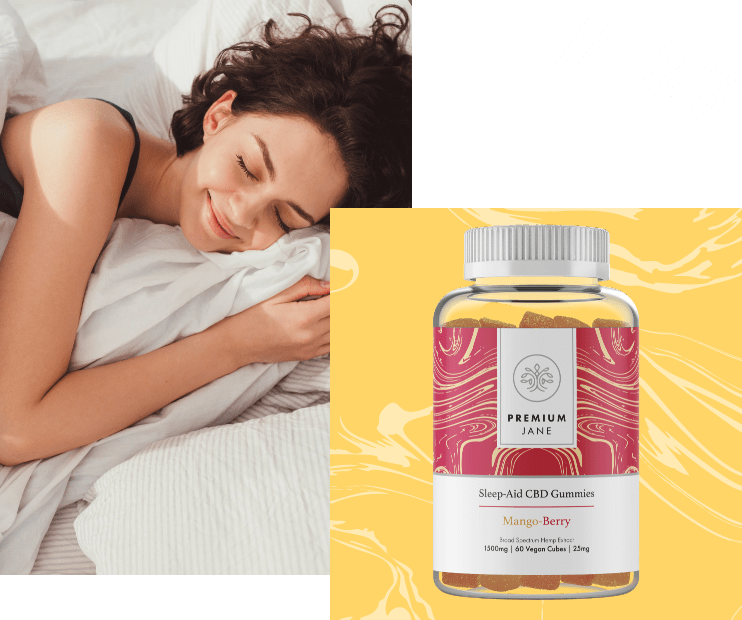 Many of us suffer from restless nights and difficulties catching z's. If your goal is to consume CBD for sleep, our Sleep-Aid CBD Gummies in the delectable flavor Mango Berry are a customer favorite. Designed with 1500mg of CBD and infused with chamomile, GABA, melatonin, and more, the formulation of these before bed treats is really a synergistic blend for a sound night's sleep.
Shop now
Life is full of unexpected surprises and sometimes it feels like the next curveball is right around the corner. We know that it is vital to minimize stress in life, but it isn't always easy to do so. If you are looking for CBD for stress relief, our Organic CBD Gummies in the flavor Strawberry contain 1500mg of CBD, specially designed to help you stay calm.
Shop now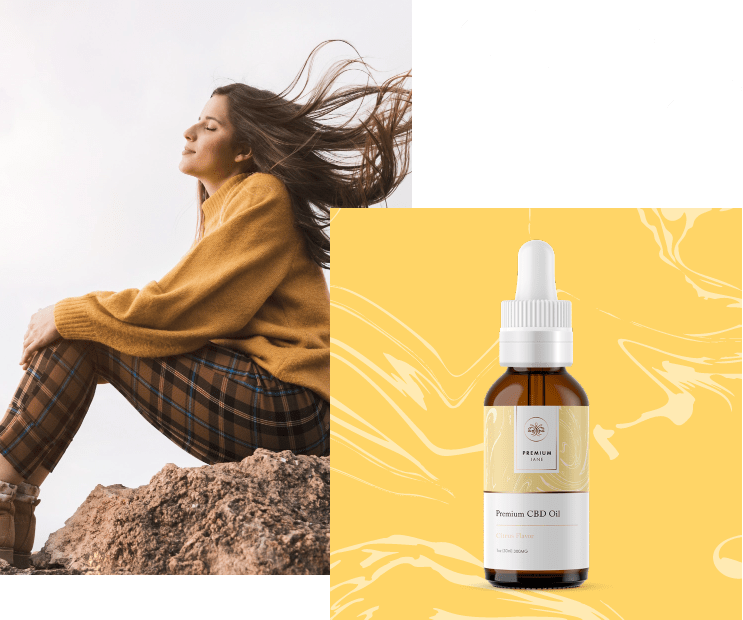 No one likes to deal with the impacts of a weakened immune system! Having to take time off work for coughs and colds is never fun, and while some products claim to boost immunity, in reality your immune system already knows what to do. You don't need a CBD immune booster, you need a CBD immune supporter. Our CBD Oil in the flavor Citrus does just that. Available in three potencies; 300mg, 600mg, and 1000mg, there are so many zingy options to choose from depending on your exact requirements.
Shop now
CBD for Solutions FAQ
How Does CBD Help Pain?
The combination of CBD and another similar compound called CBG, work together in unison to bring about ease and relief.
How to Use CBD for Pain?
Many CBD pain products are topicals. Take a small amount and rub it in completely over problem areas. Repeat this process as many times as needed.
Are CBD Products Legal?
All Premium Jane products are made from USA-grown hemp, which is a legal regulated crop under the U.S. Farm Bill. Hemp contains many different phytocannabinoids and other plant-based compounds, and CBD is just one of these compounds. Please have a look at our lab reports for detailed information on the contents of each of our products.
I'm Going To Buy CBD Products For The First Time - Where Should I Start?
One of our customer favorites is our Mint CBD Oil in the potency of 300mg. This combination is one that is a pleasant starting point for those new to the world of CBD.
When Should I Take CBD for Sleep?
Ideally, CBD for sleep should be consumed at night around 30 minutes to 1 hour before you plan to go to sleep.
How Does CBD Make You Sleepy?
Our CBD for sleep gummies combine CBN, GABA, Melatonin, and Chamomile, all in order to help you rest peacefully.
How Much CBD Should I Take for Stress?
The amount of CBD to take for stress heavily depends upon the individual. While a standard dose of our CBD products for stress is 2 gummies daily, it is best to consult your doctor or medical professional.
How Do I Start Taking CBD for Stress?
It's as simple as chewing a gummy, swallowing a capsule, or squeezing drops of CBD into the mouth.
How Does CBD Affect the Immune System?
Our CBD oil for the immune system is a full-spectrum product, which means it contains the abundance of compounds found in hemp. These include flavonoids, terpenes such as pinene, and cannabinoids like CBN and CBGa. All of this combined is part of its ability to serve as a CBD oil for immune health.