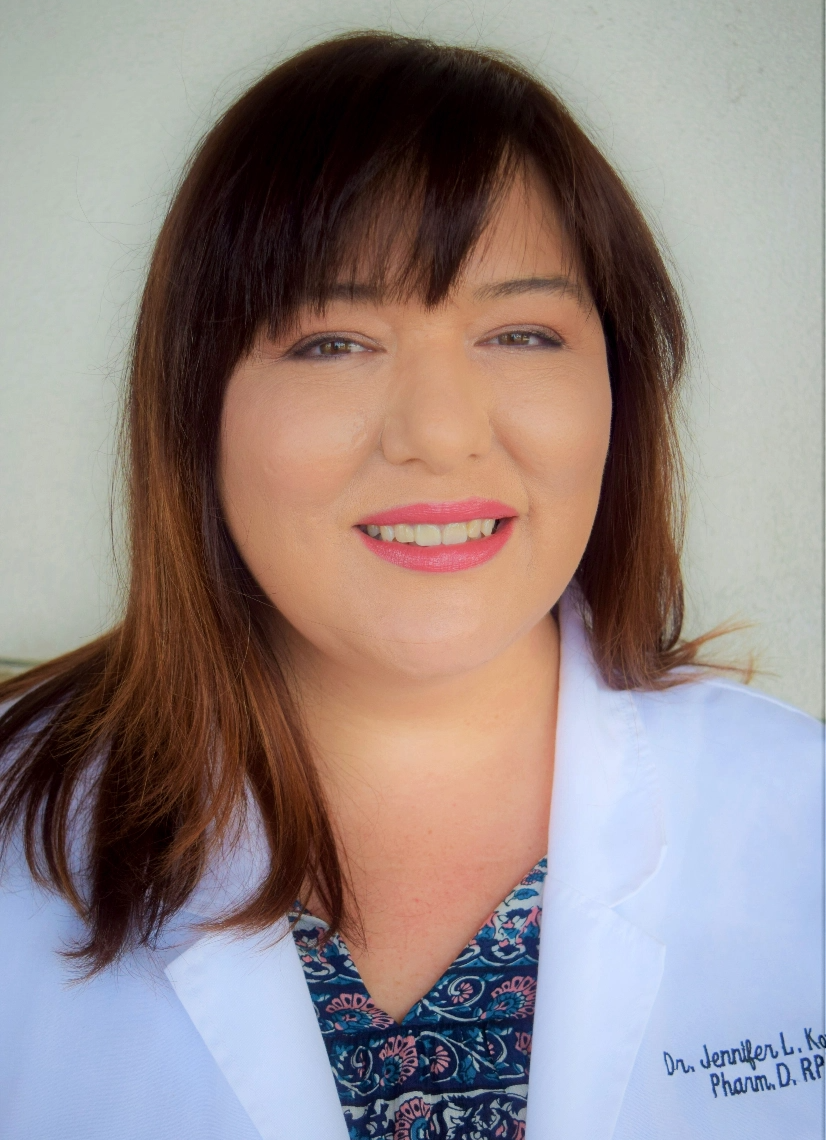 Dr. Jennifer Kovacs
PharmD., RPh
Dr. Kovacs earned her doctorate in pharmacy from Nova Southeastern University in 2002. She has worked in many aspects of pharmaceutical care including retail settings and management, 340b centers, hospitals, long term care/hospice, and pain management. The transition into cannabis medicine and coaching was facilitated by her own curiosity and continued education on this stigmatized and misunderstood entheogen.

She is currently licensed in Arizona, Florida and South Carolina and currently resides and practices pharmacy in Greenville, SC.

Healing Leaf Health & Wellness was founded by Dr. Kovacs in 2019 to educate and advocate for the medicinal properties of the cannabis plant. The most passionate advocates often find...
their voice when inspired and driven to do so out of a loved one's suffering.

Her mother's late-life diagnosis of SLE Lupus and her father's degenerative disc disease and stenosis fuel a passion for treatment modalities outside of traditional Western Medicine and pursuing alternative options while educating herself and others.

Jennifer believes that to move this industry forward education is the key to prove that people not only have improved outcomes with responsible and intentional use of cannabis but they also thrive! She is on the Board of Directors for Compassionate SC, Marijuana Policy Project and SC Normal advocate. She is also a supporter of Freedom Grow Forever and uses her voice to move medical cannabis legislation forward in her home state.

Dr. Kovacs has been featured on numerous podcasts and speaking events discussing cannabis legalization, dosing, side effects, drug interactions, and various disease states. This is an incredibly critical historical opportunity to set positive guidelines and advance awareness for an amazing plant with medicinal potential to help ease suffering and improve quality of life for a myriad of debilitating conditions.

As clinical practitioners, we strive to generate real-world evidence and seek research that can be translated into direct patient care and safe access for people and caregivers the world over.