A Practical Guide to CBD Shampoo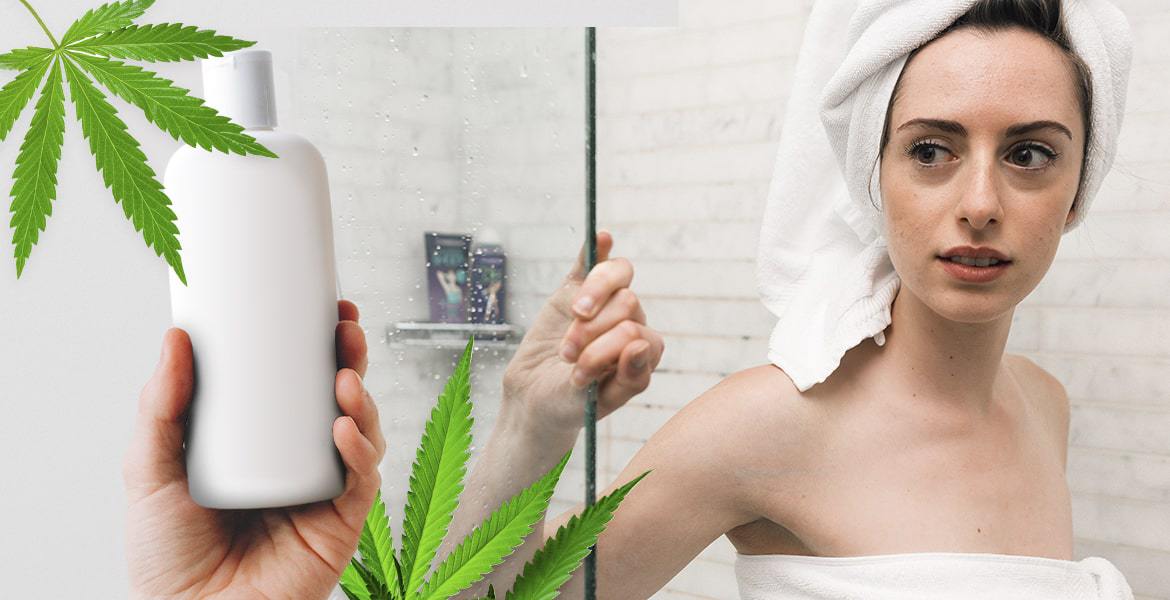 Washing our hair is something we all do. Consumers sometimes spend absurd amounts of money on haircare products in order to achieve perfect results. After all, our hair is an extension of how we present ourselves as people.
Some people have even been turning to CBD shampoo as a means of improving their hair health. But how beneficial is CBD shampoo really? Could other CBD products be equally useful, if not more?
Today, we investigate these questions and find the truth about CBD shampoo.
Can CBD Shampoos Improve Hair Quality?
First, let's figure out why brands add CBD to shampoo. Cannabidiol, also known as CBD, is an active compound found in hemp. It is thought to have several potential health benefits.
CBD's hydrating, anti-inflammatory, antioxidant properties are just a few examples of how the compound could be used to improve the health of our skin and hair. Additionally, hemp is a source of protein, which means it contains omega acids, all 20 amino acids, and a healthy blend of vitamins and minerals. Some people believe fatty acids like omega-three can improve hair density, as well as shine and sheen.
Does this mean CBD shampoos are a worthwhile purchase?
The Truth about CBD Shampoos
While using a CBD shampoo might seem like a logical step to treat tired, damaged hair, it could actually do more harm than good.
If not purchased from a reputable seller, shampoos can contain a myriad of unwanted and sometimes damaging ingredients such as:
Parabens
Sulfates
Alcohol
Synthetic fragrances
For those with thin or sensitive hair, some of these ingredients can cause problems like excessive dryness; often the very issue you are trying to solve.
Others have questioned how beneficial minerals and vitamins are in a shampoo formulation. Given how quickly the product is lathered into the hair before it's washed out, it seems unlikely that these vitamins have time to truly benefit hair and scalp health.
Could CBD Oil Help?
Instead of working from the "outside-in" like shampoos, CBD oils do the opposite. Oils are consumed orally by dropping a quantity of liquid underneath the tongue. The benefit of this method is that you're not washing out the formula. Essential B-complex vitamins, like those found in CBD oils, can do their job from inside the body.
In addition, using CBD oils daily can encourage well-being, support sleep cycles, and even improve anxiety.
It's important to note that much of our hair health is worsened by factors such as stress and poor sleep quality. In this way, CBD oils may be able to improve hair from the source of the problem, rather than trying to fix a side effect.
The convenience of CBD oils is that they can often be bought in a range of strengths, giving you ultimate control. For instance, at Premium Jane, we sell a broad range of oil potencies from 300mg, all the way up to 5,000mg.
Additionally, our oils are tested by third-party laboratories. Not only does this process check the oils are full-spectrum, but they ensure that no traces of pesticides, heavy metals, herbicides, or solvents can be found in any formulation.
Other CBD Products For Reliable Haircare
CBD capsules and even gummies may also be beneficial in maintaining healthy hair. Like oils, these products are consumed orally and contain a blend of cannabinoids, terpenes, vitamins, and omegas.
CBD capsules are a good choice for those looking for a simple method of consumption. These products come in a pre-measured quantity of oil, and are easy to incorporate into a daily routine. You can find both 25mg and 40mg CBD capsules right here on the Premium Jane site. We also offer a potent range of gummies in three different formulations: Natural, Strawberry, and Lime.
Final Thoughts on CBD Shampoo
Good, high-quality CBD shampoos do exist on the market; it's simply a case of purchasing them from reputable sellers. However, CBD oils and other oral products may prove more beneficial in tackling overall hair health. If you are looking to buy premium CBD products to improve dry or damaged hair, we suggest checking the ingredients lists and ensuring the company provides detailed lab reports.
For some of the highest-quality products on the market, be sure to check out the Premium Jane store for a range of industry-leading CBD products.