Everything You Need to Know About CBD Chocolate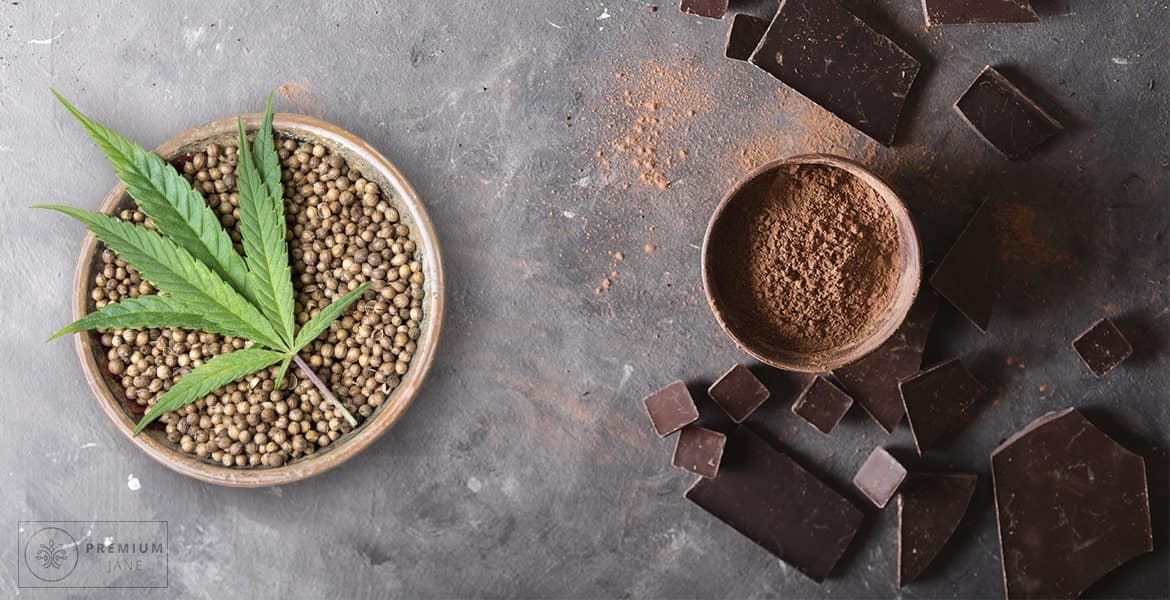 Chocoholics will adore the relatively newfound idea of CBD chocolate. This product is exactly what it sounds like: chocolate that's been infused with CBD. However, you may be wondering whether this is actually a useful product, or whether it's just a marketing gimmick.
If you're a chocolate-lover, read on to learn about CBD chocolate, including how to make it yourself at home.
CBD Chocolate Edibles: What Types Are Available?
There are lots of types of CBD chocolate available, and manufacturers may produce it in different ways. Typically, CBD chocolates contain the same CBD oil you can find in tincture form. The manufacturer creates it by mixing the CBD tincture, usually containing coconut oil, into melted chocolate before forming it into its desired shape.
Part of the joy of CBD chocolates is that they differ from other CBD edibles. Whereas you would chew and swallow a CBD gummy bear, you can allow CBD chocolate to melt beneath the tongue, creating a cross between the sublingual method of a tincture and the oral form of an edible. This makes CBD chocolates a potentially effective and fast-acting option compared to gummies.
That being said, depending on the strength of the chocolate bar you may get a slight aftertaste of hemp. Some manufacturers add extra sweeteners, like honey, to get around this issue.
CBD Chocolate Effects
The effects of a CBD chocolate bar are very similar to any other consumption method. Of course, effects will vary from person to person. Most CBD users say that chocolate edibles help them to feel relaxed and calm, and allow them to unwind from daily stress.
Due to the consumption method, CBD chocolate may not take effect as quickly as tinctures or vapes. In some instances, you might be waiting up to two hours or more before you start to feel anything.
All in all, the effects – including how long they take to appear and how long they last – will depend on the strength of the CBD and the user's tolerance. It is always best to begin with a small amount to see how you feel; we recommend starting with tinctures, so it's easy to adjust the dose, before moving onto something more potent like CBD chocolate.
How to Make CBD Chocolate At Home
Believe it or not, you can actually make your own CBD-infused chocolate at home. It may be a cheaper way of doing things, and it also allows you to curate this sweet treat to your personal tastes. Furthermore, you get to decide whether to use full-spectrum CBD, CBD isolate, or a broad spectrum formula.
The following CBD chocolate recipe uses a full-spectrum CBD tincture. However, feel free to use whatever cannabinoid blend you desire.
Ingredients:
1 cup coconut oil
1 cup chocolate morsels
½ cup honey
1 teaspoon vanilla extract
CBD oil of your choice
You will need to calculate how much CBD oil you need based on your required dosage. It's best to use a higher strength tincture rather than adding more oil, as this can affect the consistency, texture, and the overall taste of the chocolate.
Instructions:
Fill a saucepan halfway with water, then place a heatproof bowl into the top; it should fit snugly. Alternatively, use a double boiler if you have one.
Over low-medium heat, add the coconut oil into the bowl. When half of the coconut has melted, add the chocolate, and keep stirring to fully integrate the two. Do not allow it to burn.
When everything is melted together, remove the pan from the heat and set it aside to cool, but do not let it harden.
Stir in the honey, vanilla extract, and CBD oil.
Line a baking tin or mold of the desired size, then pour in the chocolate. Shake it slightly and even it out with a spatula so it sits smoothly.
Chill in the fridge or freezer until solidified, then cut into the desired number of pieces.
Final Thoughts on CBD Chocolate
CBD chocolate is a delicious product, and it's no surprise that it is growing in popularity. There are many different types available, including deluxe chocolate bars, CBD hot chocolate stirrers, and more. If you cannot find your preferred chocolate type online, then it's even possible to make CBD chocolate at home.
There is lots to love about this tasty snack, but it is perhaps not the best product to start with when trying CBD for the first time. Start with something adjustable, such as a Premium Jane tincture, to find out the appropriate daily amount for you. Then, once you're experienced in CBD and have become accustomed to listening to your body, feel free to snack on a melt-in-the-mouth, chocolatey treat each day.